We are justifiably proud of our reputation as one of the safest airlines in the world. The availability, reliability, safety and performance of our fleet are all fundamental to the experience we offer customers. That's why we have invested so much in our fleet. Great journeys require aircraft of an exemplary standard, maintained by Engineers like you who put pride, perseverance and perspiration into every job.
Join us and you can get to grips with one of the world's most diverse fleets. With the Airbus A320neo now in service and the arrival of six A350s, alongside our fuel-efficient 787-10 Dreamliners, it's an exciting time to be here. Especially as we're using the latest technology, materials and components in facilities unrivalled in our industry.
Change is in the air at British Airways. You'll also find it in our hangars. We've made a significant investment in our facilities and equipment as well as our aircraft. And, we're finding innovative ways to take our engineering expertise to the next level. Big data from our aircraft is helping us to minimise unplanned maintenance, and to help plan more accurate maintenance schedules. We're also working towards real-time analysis of aircraft components. That will ensure we can better plan for purchasing and contract negotiation, enabling us to sit in the driving seat of supply chain management.
Technology is helping us deliver the service our customer deserves. But it is teamwork and dedication that drive everything we do – it's how we're made. Join us as a senior engineer and you'll set the example as a 'fixer of things' and a motivator of people – sharing your knowhow with our Apprentices, Supply Chain Specialists and Engineering Business Support, as well as a large team of Technical and Licensed Engineers. You'll have a big influence through helping to foster a high-performance culture in which colleagues feel engaged, inspired and empowered to make the right decisions.
The challenges here are interesting and diverse, but it is a tough and time-pressured environment. Get ready to leave your comfort zone, and work on a variety of aircraft and projects you won't find anywhere else. You'll have the chance to break the mould and challenge the status quo through new and engaging ideas.
Looking to the future, you can also expect exceptional domestic and European career opportunities within British Airways, or our parent company, International Airlines Group (IAG).
The change within British Airways engineering is at the heart of our programme of investment. We're on a journey, with strong momentum behind us. Now, we want you to lead from the front, taking ownership of your ideas in an environment where you matter to our reputation and customer experience.
Application Journey
Your application journey with Engineering will differ depending on the role you have applied for.
Learn more about Adjustments and Special Requirements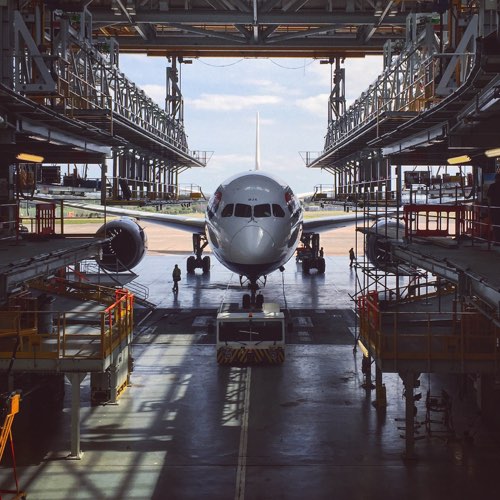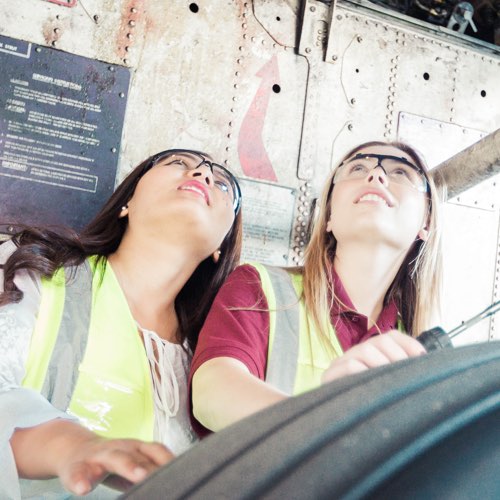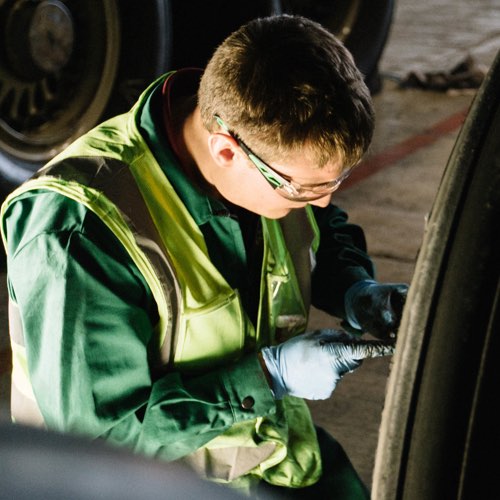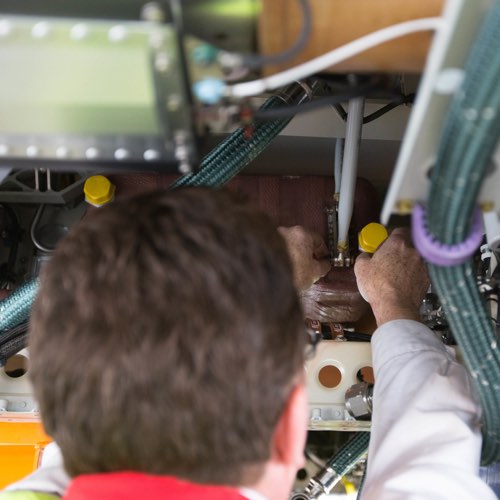 1. Start your journey
Please do read as much as you can about us and the role before you apply. You will find lots of useful information across all of our websites and particular our careers website. We ask that you complete an online application and assessment and we promise, whether successful or not, that you will receive a feedback report.
If you pass the initial screening, we will ask you to self-book onto an assessment centre. Don't worry it will all make sense once you start the process.
2. Assessment Centre, or Face to Face interview
Well done for making it this far!
The application journey will vary from role to role. Some roles require an interview, which will include a mix of specialist, technical and behavioural questions, and for some roles you will be asked to attend an assessment centre, or your application journey could be combination of both. Don't worry we will be on hand to help throughout your application journey.
Interviews and assessment centres are held at our Recruitment Centre at our Waterside Head Office, near Heathrow, but Engineering roles are based at our Engineering base near Heathrow. (And some roles are based at Manchester and Glasgow)
3. Offer
Congratulations! We will send you your offer via the application portal, which will give you access to a "Welcome" site that will provide you with some useful information before starting.
4. Pre-Employment Checks
Nearly there! For all airside roles we need to complete a full 5 year employment check, your support with this is vital and appreciated. So please stay in touch with your Compliance Executive so we can ensure you are successfully onboarded. We are committed to hiring the very best talent and cannot wait for you to join!
Pre-Employment Checks
As a company our number one priority is to maintain the safety and security of our people and our customers. Pre-employment checks on all new joiners are essential. We have specific regulatory requirements that apply to these checks, as we are an aviation business.
These checks may seem quite complex and time consuming. But don't worry, we're here to guide and support you through the entire process. For airside roles we need to do a full five year pre-employment check, this includes education, ALL jobs, gaps and holidays of more than 28 days, along with documentary evidence. It is important that you provide us with accurate, and in-depth information. Discrepancies cause delay and may affect your start date.
You will also need to apply for a Criminal Records Check (CRC) also known as a Disclosure Baring Service Certificate (DBSC) and an overseas CRC if you have lived abroad in the last five years. If you already have an overseas criminal record certificate that is over 10 weeks old, it is valid if you have not returned to the country of issue to reside.
Typically, the CRC or DBSC will take two weeks to be issued, the overseas CRC will vary from country to country. The Pre-employment checks for airside will typically take around 16 weeks, the time will vary depending on the number of jobs, periods of education and gaps we have to check, and validate.
We will work with you, and our 3rd Party suppliers to make sure the process is as seamless as possible. Your help is vital, and much appreciated.