Your future as a pilot
We hosted 105 aspiring pilots, aged 13-17, at our 'Your Flying Future' workshop, where they explored the possibility of a career as a pilot.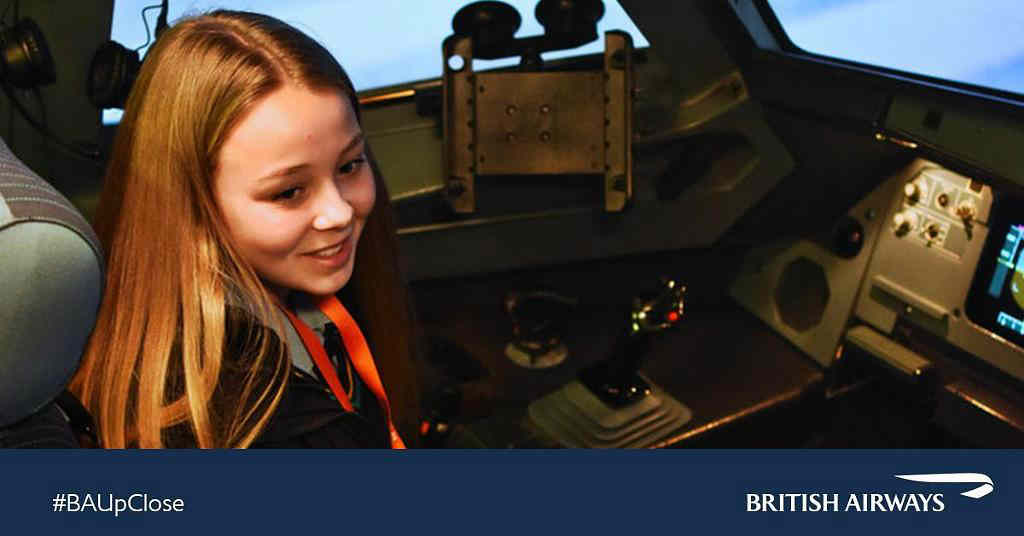 British Airways unveiled what could be its pilot class of 2022 last night, as 100 students were given the chance to give flying a go, at the airline's headquarters near Heathrow.
The airline's aim is to inspire and encourage the next generation to pursue a career as a British Airways pilot.
Pilots from across the airline turned out in force to welcome the students and to help them try their hand at the controls of one of the airline's high-tech flight simulators.

The youngsters were also able to experience life in the captain's seat via virtual reality headsets.
British Airways First Officers Rebecca Panther and Amie Kirkham spoke to the students about what flight training involves and what it means to be a pilot. They also set tasks for the students focusing on the vital skills not normally associated with the role, such as teamwork and communication.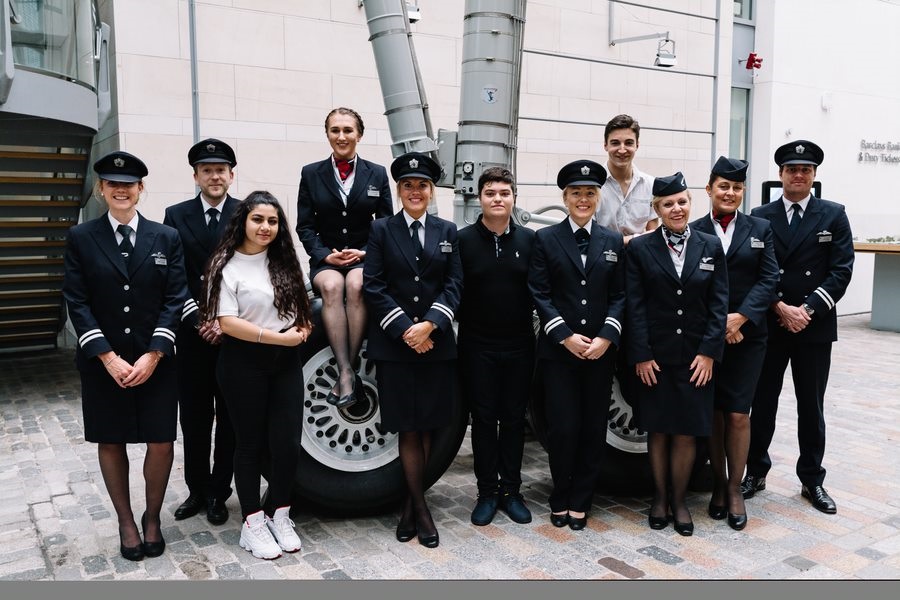 Inspiring the pilots of tomorrow
British Airways Director of Flight Operations, Captain Al Bridger, said: "The whole team at British Airways is passionate about demonstrating to young people that flying really is a wonderful career, which is open to everyone. Through events like this we are aiming to inspire the pilots of tomorrow and, with determination, they can succeed."
British Airways First Officer, Amie Kirkham, added: "I love that through my role I am able to inspire girls and show them that they can absolutely pursue a career in aviation. When I was growing up I didn't see any female pilots in real life or in the media, but we know that visible role models are so important in changing the perception that this is a man's world – it's most certainly a woman's too."
Bringing the role to life
Simrath Virk, a student at Uxbridge College, said of the event: "I have always wanted to be a pilot, but didn't really know where to start, as no-one I know has ever flown a plane. It was amazing being able to speak to lots of female pilots at the event, they were all so helpful and gave me loads of advice and you could tell they all loved their job; I'm even more determined to make my dream a reality now!"
The Flying Futures evening events are part of a portfolio of activities run by British Airways pilots to encourage young people into aviation; others include visits to schools, colleges and recruitment events.
The airline has been recruiting female pilots for more than 30 years and the percentage of female flight crew at the British Airways is currently more than six per cent; double the national average of around three per cent. By the end of this year, the airline will have welcomed 22 more female pilots to the team.
To find out more about the opportunities currently available at British Airways, visit www.careers.ba.com.