Ready to explore the world of management? If you've already clocked up the flying miles, here's your opportunity to step up. It's not the distance you've travelled that interests us most. We want to know how far you've gone to create great customer experiences. Your ability to build a rapport, delegate to others and diffuse situations will take you a long way with us.
Our World Class Cabin Crew are part of our Mixed Fleet team, based at Heathrow. As World Class, you'll go beyond the regular duties of the Cabin Crew – acting as a role model of our unique British Airways service and hospitality. You'll draw on your experience, you'll need at least 24 months continuous flying experience, to lead from the front in the absence of a Customer Service Manager. To ensure you're prepared, you'll complete a New Entrant Cabin Crew course, then a series of further training to learn the service, leadership and safety critical roles of Senior Cabin Crew Manager (SCCM). After further training modules, including Club World and First Development, you will carry out supernumerary flying and then be rostered flying as World Class Crew. And you may on occasion take the aircraft out as the SCCM.
If your eye is on rising further, the role will give you a clear understanding of the Customer Service Manager role. At the same time, you'll be gaining the experience to progress into that position.
As World Class Mixed Fleet Experienced Cabin Crew, you'll have the potential to earn, on average, a reward package of between £25,000 and £29,000 per annum. This includes a starting salary of £18,319 per annum, an hourly payment when you are flying, bonuses for achieving your performance targets and commission for In-flight retail sales. Annual leave starting at 30 days per year rising to 34 days per year.
Application Journey
Learn more about Adjustments and Special Requirements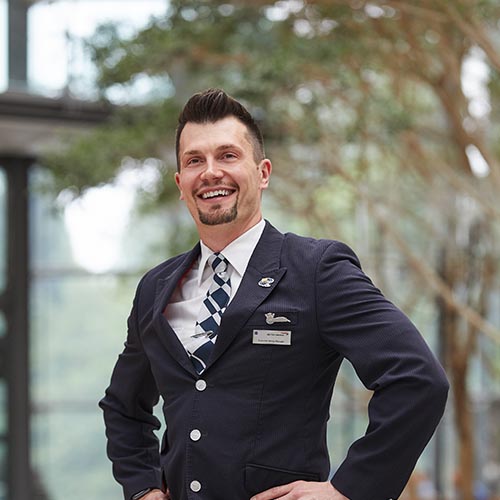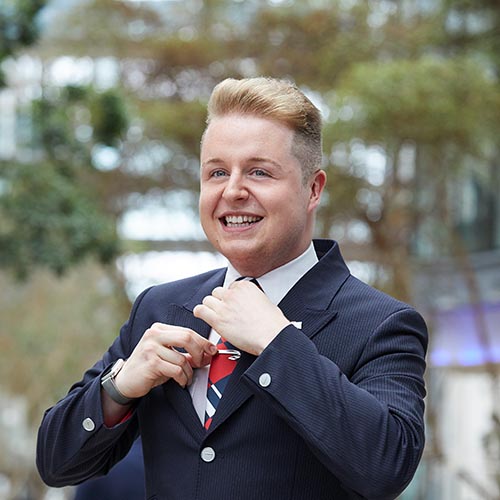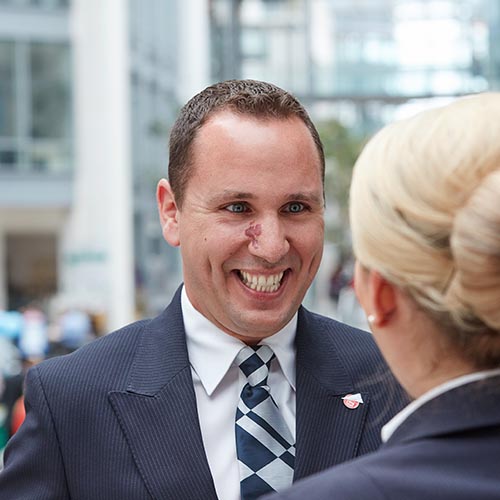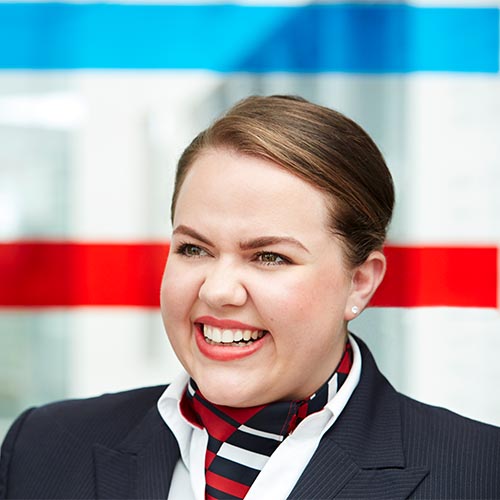 1. Start your journey
Please do read as much as you can about us and the role before you apply. You will find lots of useful information across all of our websites but in particular our careers website. We ask that you complete an online application and assessment and we promise, whether successful or not, that you will receive a feedback report.
If you pass the initial screening, we will ask you to self-book onto an assessment centre. Don't worry it will all make sense once you start the process!
2. Assessment Centre
Well done for making it this far! Assessment centres are held twice a day, at our British Airways recruitment centre at our Waterside Head Office, near Heathrow.
The day is designed to showcase your skills; there are a number of real-life exercises which will give you a flavour of what to expect should you join us at British Airways. The assessment involves a height and reach test, a role play, and a group exercise. If successful you will be invited to interview with two British Airways colleagues. During the day, you will meet a number of colleagues who will answer any questions you may have.
We will also need to check your "Right to work" in the UK and your Maths & English qualifications (if applicable).
3. Offer
Congratulations! We will send you your offer and contract with your start date via the application portal. Once you've signed your contract, please complete the additional information requested. You will have access to the "Welcome" site which will give you some useful information before joining.
4. Pre-Employment checks
Nearly there! We will initiate your pre-employment and security checks; these will include Criminal Record Checks (CRC), financial probity and full 5 year pre-employment airside checks. We will also ask you to book your medical, a uniform fitting, security interview appointment and if applicable, your functional skills assessment (Maths & English).
5. Joining British Airways
You did it! Once your pre-employment checks are successfully completed we will invite you to attend your Cabin Crew New Entrant Training. We are committed to hiring the very best talent and cannot wait for you to join.
Pre-Employment Checks
As a company our number one priority is to maintain the safety and security of our people and our customers. Pre-employment checks on all new joiners are essential. We have specific regulatory requirements that apply to these checks, as we are an aviation business.
These checks may seem quite complex and time consuming. But don't worry, we're here to guide and support you through the entire process. For airside roles we need to do a full five year pre-employment check, this includes education, ALL jobs, gaps and holidays of more than 28 days, along with documentary evidence. It is important that you provide us with accurate, and in-depth information. Discrepancies cause delay and may affect your start date.
You will also need to apply for a Criminal Records Check (CRC) also known as a Disclosure Baring Service Certificate (DBSC) and an overseas CRC if you have lived abroad in the last five years. If you already have an overseas criminal record certificate that is over 10 weeks old, it is valid if you have not returned to the country of issue to reside.
Typically, the CRC or DBSC will take two weeks to be issued, the overseas CRC will vary from country to country. The Pre-employment checks for airside will typically take around 16 weeks, the time will vary depending on the number of jobs, periods of education and gaps we have to check, and validate.
We will work with you, and our 3rd Party suppliers to make sure the process is as seamless as possible. Your help is vital, and much appreciated.
FAQs
Have a question about becoming a member of the British Airways Cabin Crew? Go to our FAQs page.