#BAbeyondgender
This is easily said – and it's true. Talent will open any door for you at British Airways (from the flight deck to the boardroom). Yet in some parts of our business there are a lot more men than women (especially our flight decks and hangars). We want to change this. Half our potential customers are women, and we believe our teams should reflect the customers we serve.
We know there are talented women out there who are made to be future British Airways Pilots, Engineers, Baggage Handlers and Technicians. We want them to join us. As a brand we have an impact. Gender balance is one area where we can make a truly positive difference. Ultimately it comes down to a simple truth. We want to work with the best people. We don't want to be limited by gender.
Bigger and better
In March 2018, we organised the UK's biggest ever all-female flight to mark International Women's Day. This was our opportunity to showcase the fantastic female colleagues working throughout the airline. 61 women took to the sky, representing teams from Security and Baggage Handling, to Pilots and Cabin Crew. They joined together to make the 204 women flying as customers proud. The flight left an inspiring message in its wake.
The next generation
At our Flying Futures event, British Airways First Officers Rebecca Panther and Amie Kirkham spoke to more than 100 students about pursuing a career in the flight deck. We invited the children (over 30% female) to our Head Office in Waterside to learn about flight training and what it means to be a Pilot. Captain Al Bridger, Director of Flight Operations, said:
"
"Through events like this we are aiming to inspire the pilots of tomorrow and, with determination, they can succeed."
"
Debunking myths and entrenched preconceptions is a key aim. To stop these taking root in the next generation of girls, 40,000 boys and girls every year come and take the controls on a replica British Airways flight at Kidzania. This helps us show young children that anyone can aspire to be a Pilot.
Leading by example
Tsungi Maruta is a colleague we're proud to highlight. A former British Airways Engineering Apprentice, she now knows the ins and outs of the very latest aviation technology. The 787 Dreamliner. The A380 Superjumbo. These are her workplace now. Tsungi had a dream and put in the hard work, application and determination to make it come true.
27 year old First officer Hannah Vaughn trained for two years with British Airways and now flies an Airbus A320s across Europe. Her goal is to become one of the industry's few female captains. Speaking about her experiences, she said: "My message to girls is: you can do this."
Women in Engineering
We celebrate the legacy of women in engineering. And, we want to empower our current engineers and inspire the next generation to champion and increase gender balance. Collaborating with others in the industry is helping us achieve this.
Helen Craig, one of our A320 captains, and Jane Priston, founder of the Amy Johnson Foundation recently attended a networking day. Jane inspired attendees with Amy's story. The UK's first female Ground Engineer, she then became the first woman to fly from the UK to Australia. Caroline Chambers, Senior Vice-President at Rolls-Royce, spoke about how inclusion and collaboration between business was vital in helping to boost awareness of women in the industry.
The event was organised by our Cabin Design Engineers, Eleanor Levitt and Susan Gurung, who commented: "We are thrilled with how the event went. It was uplifting to see so many fantastic female engineers in one room. We really feel that British Airways' commitment to women in Engineering shone through to the rest of the industry."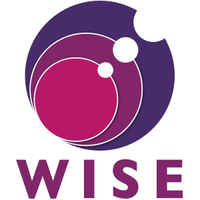 We're also proud to announce our new partnership with WISE. It's a fantastic initiative focused on encouraging women to pursue careers in Engineering, Science and Technology. Click here to find out more about the great work WISE are doing.
We mind the gap
Equality is a journey and it's one we are committed to. We've made ambassadors of our current female pilots. At schools and colleges, and as part of our recruitment drives, they are the role models the next wave of women growing up can be inspired by.
From the percentage of female Flight Crew to our 30-year track record of recruiting female pilots, our commitment to gender balance is evident in all that we do.
At British Airways, we encourage and support all our colleagues in their careers each and every day. If you are a woman, why not join them? You can build a career for yourself. But you don't have to do it by yourself. We'll be behind you and beside you every step of your way.