}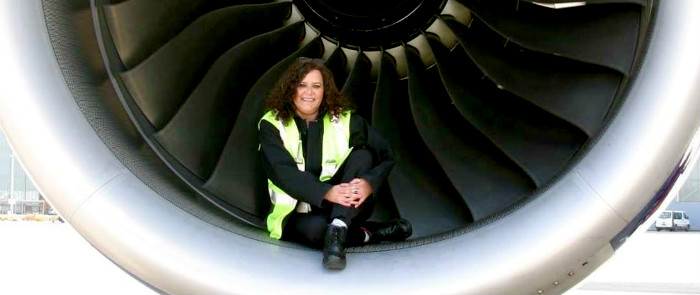 Most of my career has been spent in travel and airline operations. I'd worked as a Telephone Sales Agent (yes, in the pre-internet age) rising to team leader and managed a call centre consolidation project for British Airways Cargo. It was a friend and colleague who suggested I apply for my current role. Despite not coming from an Engineering background, I realised it was more about people management and now I'm Shift Manager for 80 Engineers.
"
I don't work on components but I understand enough to make operationally critical decisions.
"
My knowledge of aircraft engineering has come on leaps and bounds in the last four years, but I still can't claim to be an Engineer. I don't work on components but I can hold a technical conversation and know enough about the issues to make operationally critical decisions. My job is to ensure Engineers can perform to the best of their ability and deliver an aircraft to schedule. Some of the work is unplanned – we call it casualty work. There's a sudden technical problem and we're asked to investigate; I'm the point of escalation and give technical updates to the leadership team on why an aircraft is unable to fly. We also do routine servicing, which can mean delivering eight aircraft for flights the next morning (and short-haul flights start at 6am). It's about motivating people when the going gets tough, recognising good performance and helping people to develop.
It's a great job in an amazing industry, where so much is advancing technologically. I've worked right across our fleet, Airbus and Boeings included. Shame I'm too young to have worked on Concorde!