}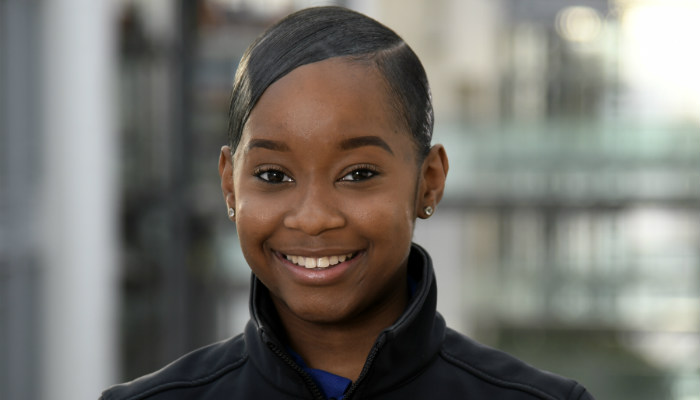 The apprenticeship that I'm currently on is the Heathrow Operations Apprenticeship. It takes you through the process of the operation within the course of 15 months, allowing you to see the process behind every flight from beginning to end. This 15 months includes rotating around 3 different sections of the operation: Baggage, Logistics and Loading, where our endpoint assessment takes place.
I passed my A levels but one of the many reasons I decided against going to university was because I wasn't completely sure what I wanted to do as a long term career, so I didn't see the need to rush into paying for something I wasn't sure would benefit me in the long term. I didn't want to be stuck in a classroom for the next 3 years of my life. I wanted to be involved in something practical and make a difference to someone's life.
"
One of the things that brought me to British Airways is my love for travelling. I've always felt like I wanted to be a part of someone's journey and making it a memorable one - and that's what made me want to join BA.
"
One of the reasons why I think apprenticeships are becoming more and more popular is because people are realising that there are more ways to get into their careers. University is no longer the only option to achieve well in life. Schools and colleges are now promoting different routes as going to university is not the perfect route for all.
With continuous support from my program manager I have been able to grow and overcome the stereotypes of women in aviation. With the numerous opportunities given to me, such as being involved in an interview that made it to the front cover of Up To Speed, being involved in organising the Apprentice forum, to having the fantastic life changing opportunity to go to South Africa with Flying start. British Airways have helped me develop my networking and organisational skills. If I continue working hard, in 5 years I can see myself being an Aircraft Dispatch Manager.
The working culture at British Airways is multicultural, friendly and respectful. The kind of person that thrives at British Airways is someone who goes above and beyond in everything they do. It's someone who doesn't do the bare minimum and takes every opportunity given to them.