}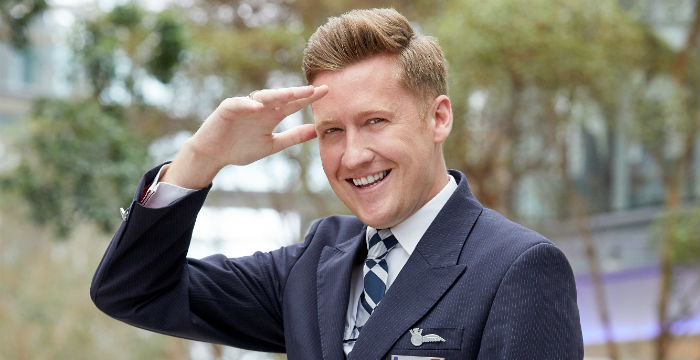 I am lucky enough to be the Onboard and Ground Manager for 15 cabin crew staff, supporting and mentoring them to success. I've worked for many airlines before, but my ambition was always to serve the nation's flag carrier. And when it came to my first day, I felt incredibly proud to have finally achieved that ambition. Needless to say, the British Airways family welcomed me with genuine enthusiasm.
Ever since that first day, my career has continued to grow. I now have the rewarding responsibility of guiding my team through management courses. But for those of you considering joining, you need to know that your lives are about to change. You'll make friends for life, you'll see the world, but you'll also be up at 4am. You'll miss some family celebrations. But I can guarantee you this. You're about to embark on the most rewarding and exciting career imaginable.
One of the biggest lessons I've learned throughout my career is that there is no such thing as wrong. Only different. Because by welcoming customers from such a diverse range of backgrounds, you're opening your eyes to all the different cultures and backgrounds that shape our world.
Then of course, there's the people. I couldn't believe it when I got to meet Prince Harry on a flight to Madrid. Definitely one of the highlights of my time at British Airways. That, and getting to discover Bali. What a beautiful part of the world. Welcoming people and interesting culture make it a destination I've since returned to year after year.
"
My best day by far was meeting Prince Harry on a flight to Madrid. A true privilege to engage with him.
"
Ultimately though, the most rewarding part of what I do is to provide reassurance by listening to people. Each customer has a story, something they want to talk about. And sometimes, just by being there for them, you can make their day.