}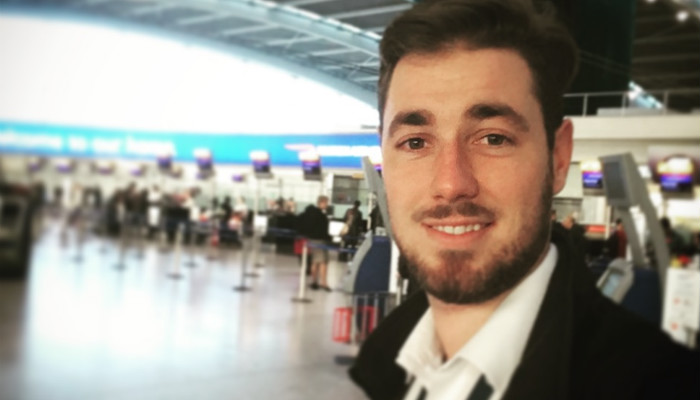 My father was a Licensed Aircraft Engineer and it was always on the cards that I would follow in his footsteps. But it was never a question of 'where?' British Airways is a cornerstone of aviation and revered throughout the world, so I didn't hesitate to accept an offer to join as a Mechanic, especially as I could continue my studies part time to gain a degree in Aircraft Engineering.
"
It's been a fast ride, in a short space of time, but incredibly enjoyable.
"
Engineering is such a pivotal part of our business and attracts passionate, highly qualified people. Simply put, we make sure these incredible machines are safe to fly and comfortable to fly in, and we support an aircraft's performance from A to B and back. As a Licensed Engineer, I troubleshoot defects and carry out routine maintenance on our Airbus and Boeing long-haul aircraft. My dream is to work on the A380 – the big kid in me would love to run four engines at high power instead of two! My Shift Manager responsibilities involve looking after my team and ensuring they can do their jobs to the best of their abilities.
It's been a fast ride, in a short space of time, but incredibly enjoyable. I've picked up so much technically, developed my analytical skills and learned how to interact with people. A year after joining I obtained my A licence and was promoted to Technician; the following year I gained my B licence and became a Licensed Aircraft Engineer. I moved into my present role in 2017 after a spell as Aircraft Maintenance Supervisor. Yet I still remember my first day, being in awe at seeing a B747 close up for the first time. That's good: if you are curious and in awe about how things work, you're well on your way to being an Engineer.