}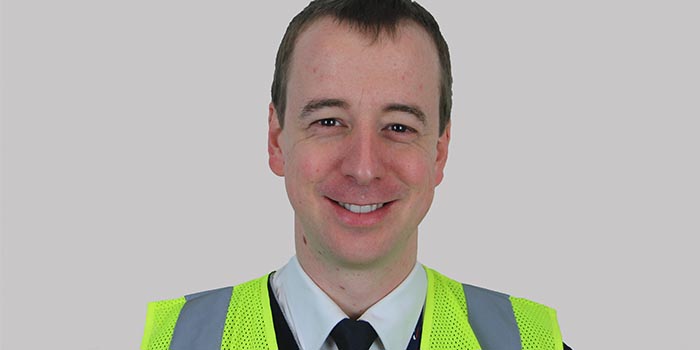 I'm an engineer at heart who loves getting stuck in. So I might be back in the hangar carrying out high-power engine runs to diagnose a fault, or with my team abroad recovering an aircraft that has malfunctioned. But I've also had the opportunity to develop my management skills at British Airways through a nine-month leadership development programme called 'Platform'.
"
It's nice to work directly on an aircraft or take a step back and look at the bigger picture.
"
As a Duty Engineer, I lead multiple teams of engineers responsible for repairing 'casualty aircraft', or planning the night shift so we can also carry out routine work like engine changes that enable the first wave of morning flights. Now, I've been seconded to a Duty Shift Manager role, which will involve overseeing the whole Fleet Support Unit operation. It's nice to be able to work directly on an aircraft or take a step back and look at the bigger picture.
I think my progress in just three-and-a-half years shows how British Airways gives you the tools and resources to develop your career. The facilities are pretty impressive, too; for example, the Fleet Support Unit hangar can accommodate six A320s. I've been lucky enough to lead a number of major structural repair projects. One involved a cockpit window frame replacement, which meant completely stripping out the Captain's side of the flight deck, removing two aircraft skins and displacing a third. It was incredibly complex and when we met the deadline it was a mixture of delight, relief and exhaustion!
There are loads of opportunities to get on at British Airways. But I do advise: know what you're good at and set a goal – believe me, people here will help you achieve it.