}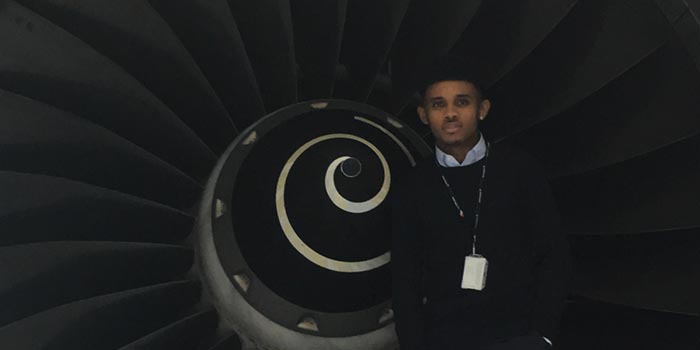 The first thing I noticed when I walked through the door of British Airways was how diverse the place was. But there's a lot of consideration and respect for individuals, which makes for a cohesive operation and enables us to work well together. The people are amazing and make us the reputable company that we are.
"
It's fast paced and mentally challenging – just what I wanted.
"
I'd always thought that I'm best suited to an operational environment so the job of Scheduler is me to a tee. It's fast paced and mentally challenging – just what I wanted. I'm the only person doing my role so the workload can be pretty heavy, but it's great being able to influence when our aircraft fly and where they fly to. Safety comes first, second and third at British Airways, so it's important that each cabin is in the best possible state for both our customers and Crew.
If you're thinking of joining British Airways, all I can say is – go for it! There are so many different roles and departments that there is something to suit so many ambitions. As for mine, I come under the Engineering umbrella; I'm developing a good understanding of our Engineering functions but I've still got a lot to learn. Becoming a Planning Engineer could be a possibility. Or perhaps I could follow my ultimate dream and join British Airways' Pilot scheme!