}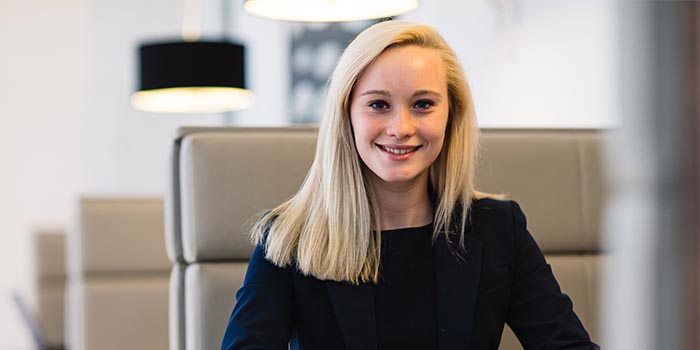 I'm graduating this year from Lancaster University with a degree in Business and Management, and I've deliberately taken aviation modules to tie in with my career ambitions. From a young age, I'd known the world of airports and travel. My father has worked at British Airways for 27 years and is currently a Captain on the A380. 'To Fly, To Serve' has always resonated with me, and knowing that you're supporting someone on their journey, whether it's for business or pleasure, is so rewarding.
"
Experiences during my placement year means I can portray British Airways authentically.
"
I spent a placement year as a Safety and Security Implementation Executive, helping to deliver a new Audit, Issue & Risk (AIR) system to replace three legacy systems. I was responsible for delivering critical path activities and gained a detailed insight into project management, business analytics, people management and vendor negotiations. I learned the ins and outs of business, and was able to explore different roles and shadow senior people as they went about their jobs, reinforcing my belief that aviation was the career for me. Now, I'm delighted to say, my placement has led to a place on our Leaders for Business scheme. I'm sure my knowledge of how British Airways operates and its future plans – not to mention the network I've already been developing – will mean I can get off to a flying start!
My placement year has also equipped me to take on the role of Campus Ambassador at Lancaster. My experiences mean I can portray British Airways authentically. I can tell students how hard work is recognised and rewarded, and how training and development helps you to build on your strengths and overcome any weaknesses.
I look forward to many of my fellow students joining me in the future!