}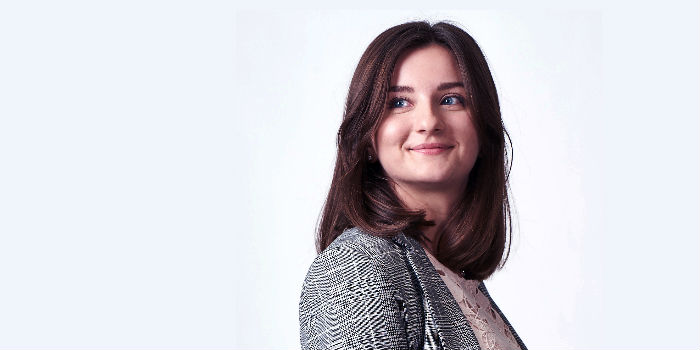 I welcomed in the New Year in Lviv, Ukraine. Then, I went on a road trip through Austria, Switzerland and Lichtenstein, which is where I tried skiing for the first time in my life.
"
Next on my list is Russia. I can't wait.
"
Travelling for me is a test of personal endurance. You might find yourself in a challenging situation or unfamiliar territory, unable to communicate. But what it's taught me is to be open. Open to people, to asking for help. Open to smiling. You'll be surprised how far a smile can get you. This is what's helped me make stronger connections to people regardless of whether we share a language. It's turned the unknown into the familiar. And made me a far stronger person.
5 years ago, I arrived in the UK unsure of my skills and barely able to speak English. It's only by looking back that I'm able to understand how far I've come. Sometimes I can't quite believe it. But I think that when you break down each challenge into a series of steps, no matter how small, then that's progress. I paced myself in order to get somewhere.
That somewhere is BA, a place that's given me incredible opportunities to develop new skills. I was surprised by how progressive and dynamic the environment is, but also how focused it is on your own individual needs. It's a place that values everything I do best. Building relationships, creating unique experiences, making people feel special. And it's made me excited for my future. The biggest adventure of all.