}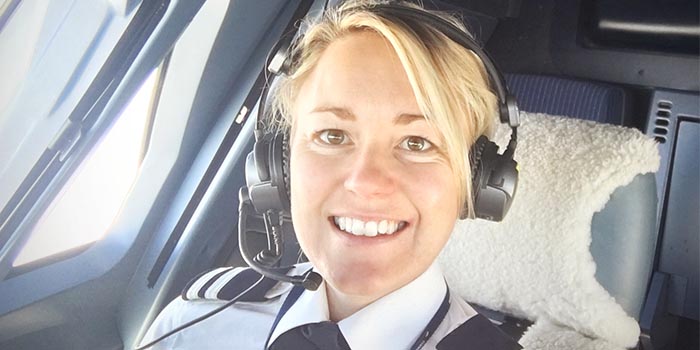 A life in the skies has always been for me. I used to be with British Airways' Cabin Crew before I trained to be a Pilot. After spending three years flying with another airline I returned to British Airways in June 2016 and now I'm First Officer on the Airbus 380. I can tell you, flying the world's biggest passenger jet is pretty cool. From my perspective, it's a joy to operate while customers love it because it's new and ultra-comfortable. Many customers like to visit the flight deck after landing and I'm always happy to answer their questions.
"
Flying the world's biggest passenger jet is pretty cool.
"
I've learned so much since I returned to British Airways. You have to know all about our on-board airport navigation system (OANS), which displays airport taxiways, runways and stands showing your position on the ground, which is really useful in bad weather. I've learned a lot about long-haul operations, and flying to so many different places has improved my political and cultural understanding. If I'm in a non-English speaking country I always make a point of saying 'hello', 'please' and 'thank you' in the local language, which is appreciated although I need to work on my accents!
Travelling the world with British Airways has given me so many wonderful memories already. I've been able to go on a safari in Pilanesberg, South Africa. I love Los Angeles, skiing at Big Bear Lake in winter or paddle boarding in summer. I've cycled over Golden Gate Bridge in San Francisco before having lunch in the Sausalito sunshine. And not forgetting sailing in Miami, a canal trip in Naples and the bright lights of Hong Kong. The opportunities and lifestyle are simply amazing, I'm a lucky lady.