}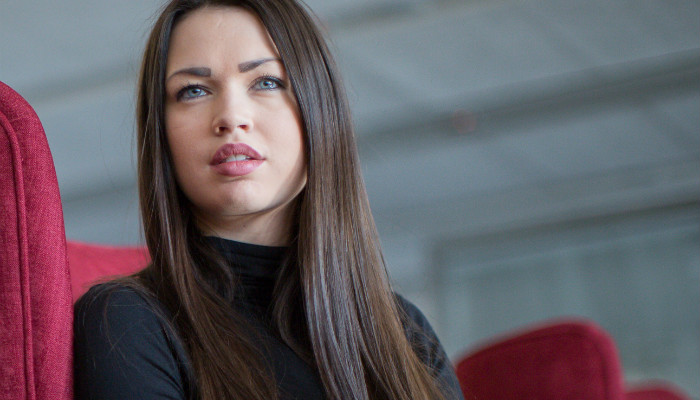 I knew I wanted to work in communication, but for a brand that was recognised and respected. A brand I could be proud of. I joined British Airways in October 2012, and today I'm Senior Global PR Executive, responsible for PR across the globe, but with a particular focus on the Middle East, Asia Pacific and Africa.
Most of my time is spent coming up with ideas to promote the airline from a customer's perspective. And what makes it so interesting is the level of exposure you get to all areas of the business, from operation to onboard experience. I get to talk to cabin crew, ground staff, but also film crew and the press. Because the company always has something to announce, whether it's investing in Club World or starting new routes.
In fact, I was involved in the event that launched our new £400 million investment in the Club World cabins. We chartered a plane full of journalists and bloggers and flew them around the UK to showcase the changes, hosting a unique press conference at 30,000 feet. It was a fantastic thing to be part of, and a great example of everyone coming together to deliver something memorable.
"
The best thing about my role is that it is so varied, and you get exposure to almost every element of the business.
"
Doing what I do for British Airways has equipped me with a number of key skills. The most important one is the ability to build relationships. I've had to grow this skill working with people from all over the business while delivering large projects. Collaboration is important, and it's made easier when you have a prior relationship. You might need information for press releases, sample products, or comments from colleagues, for example. So knowing the right people can definitely make your job a lot easier. Of course, with that comes the importance of staying organised. Because it's the only way you'll deliver to the tight deadlines we have. But the rewards are worth it.
Travelling with British Airways both for business and for pleasure has offered me the opportunity to explore many spectacular locations all over the world. But the standout experience for me is breakfast at Norma's, near New York's Central Park. Just remember to wear stretchy trousers! And for the sunset, you can't beat Alghero in Sardinia. It has beaches to rival the Caribbean, and a stunning medieval town to fall in love with.