}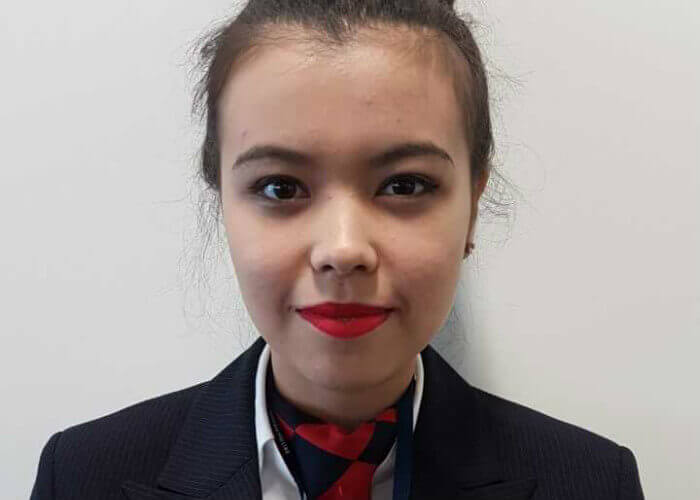 The aviation industry has always appealed to me because I love travelling and learning about different countries and cultures. I chose British Airways because I knew it was a respectable and diverse company that's always growing and evolving. And with that come many opportunities to learn! An apprenticeship worked well for me because I wanted to gain new skills and a recognised qualification while earning an income doing a real job.
Currently, I work in customer service at Heathrow Airport, checking passengers in and helping them board their flights. I got all the training and mentoring I needed beforehand to feel confident about the job, which helped a lot. British Airways support my development by exposing me to new situations i've not experienced before, and giving me the support and strength to be able to deal with them. It's been a fantastic learning experience both professionally and personally.
"
Studying psychology at college is what made me want to be in a customer service role.
"
The environment at British Airways helps with that growth. The business believes very strongly in diversity and inclusion, and there is a strong sense that it doesn't matter who you are or where you are from so long as you do your job and are passionate about it. Everyone is very accepting, and patient too. I've felt supported every step of the way by colleagues who genuinely look out for you.
Apprenticeships are becoming more and more popular as people figure out that university isn't the only option for success. You can get a head start on your career by picking up vital practical skills that employers value. Because at the end of the day, its the job you get out of it that matters most. If you're ready to walk that path, to learn, grow and develop with an aviation industry leader, then take a look at some of the apprenticeships on offer here.