}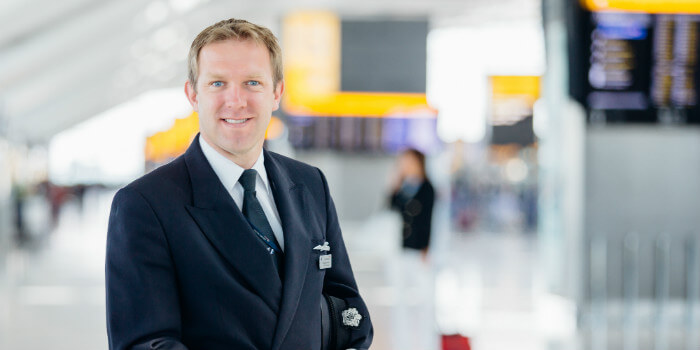 I started flying in a glider sat on my mum's lap at the age of three. I then became that annoying kid at school who always said 'I want to be a pilot!' I first flew solo in a glider on the very first day I legally could, my 16th birthday. Then I joined the Junior British Gliding Team and became a gliding instructor. My passion for gliding that has never diminished and today I engage with young people from inner cities to enable them to fly too. It's hugely rewarding seeing young people achieve something and become more confident, and so many people at British Airways have supported the scheme, which shows what a close-knit team we are.
"
I have to pinch myself to believe we fly to so many fantastic places.
"
That's aside from my day job – flying a 777. The technical challenges of flying around the world combined with the amazing destinations we serve is remarkable. I still have to pinch myself to believe we fly to so many fantastic places, and meeting customers face to face always gives me a buzz – Nobel Prize winners, movie stars and supermodels, as well as families and friends young and old. It's a privilege to pursue such a career and the training British Airways has provided means I'm ready for anything.
I've also become involved in recruitment. This allows me to work with lots of people and influence their careers. That can be quite a responsibility, but to be valued and able to influence a part of the business that will have a direct impact on our product for years to come is immensely satisfying.