Our Ground Operations & Cargo teams work their magic behind the scenes – turning their hands to a million and one tasks to keep journeys running smoothly and safe. If you like variety in your work, and you care about getting your job done well (in any kind of weather), then you'll thrive in this part of the operation. Ready to help us set the standard for others to follow?
When your role's in Ground Operations & Cargo, you always have the customers and their experience in mind. A quick, efficient turnaround keeps flights on time, and guarantees the safety of the aircraft and the comfort of customers and colleagues. Plus we never forget we are trusted custodians of customers' possessions, from microscopes to marmalade. It's always a reassuring feeling for customers when they see their bags arrive on the baggage reclaim promptly and in great condition.
Ground Operations
Even though their work is largely unseen, we believe the efforts of our Ground Operations team stand out. By doing their job safely and efficiently as a team, they have created a great working environment to be in.
No two days are ever the same, that's for certain. You'll find yourself working in all manner of weather and dealing with luggage that comes in many shapes and sizes (suitcase designs could soon be your specialist subject on Mastermind). Sometimes there's customer contact too – for example reuniting someone with their valued belongings, and doing it with care, attention and a smile.
It's impossible to overstate our focus on efficiency and safety. So, we want multi-taskers, team players and problem solvers who can be trusted when the pressure's on. If you're made of the right qualities, you'll be encouraged to be the very best you can.

Our cargo division, IAG, is one of the world's leading air cargo providers. Its reach stretches to over 350 destinations, with 15,000 flights a week.
As IAG is a lean, agile organisation, working here is about embracing new technologies and working collaboratively as one team. The environment is fast-paced, and fresh challenges come along often. There are regularly problems to solve – to ensure cargo is taken care of and delivered on time.
If you join us as a Cargo Handling Agent, you'll take on duties like building cargo freight units in our warehouses or driving time-critical cargo units to the aircraft within Heathrow airport. Or you could be part of the team receiving, inspecting and dispatching freight, completing documentation and maintaining records on our systems. Everyone has a role to play in delivering impeccable customer satisfaction.
Application Journey
Learn more about Adjustments and Special Requirements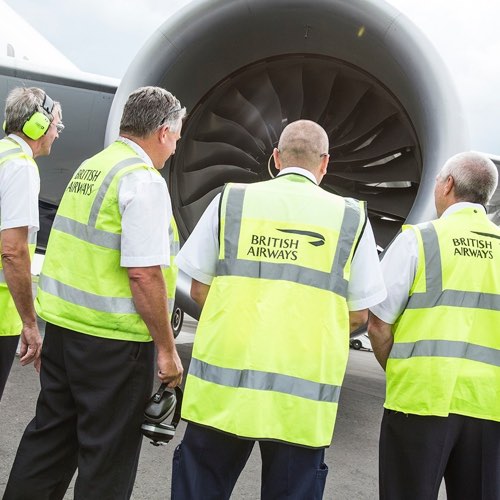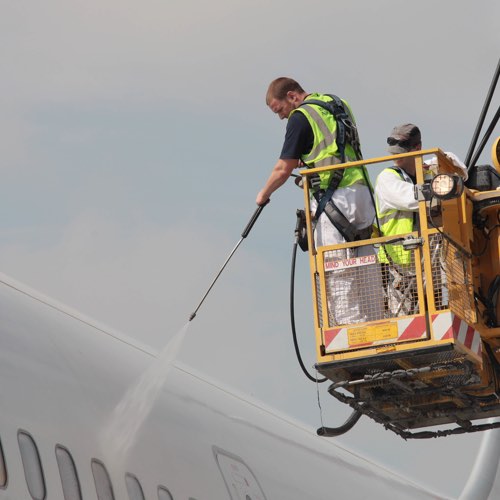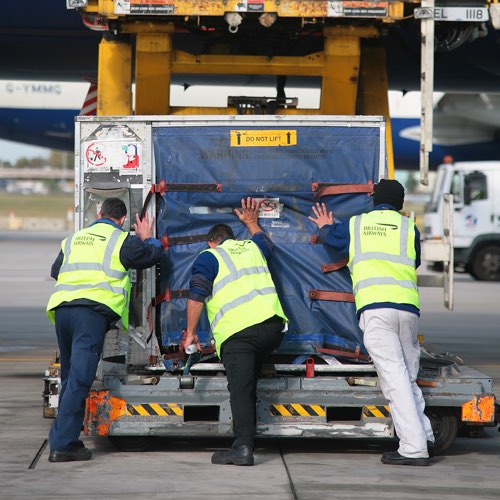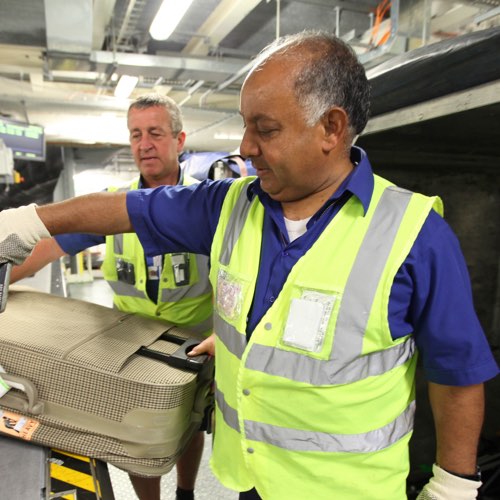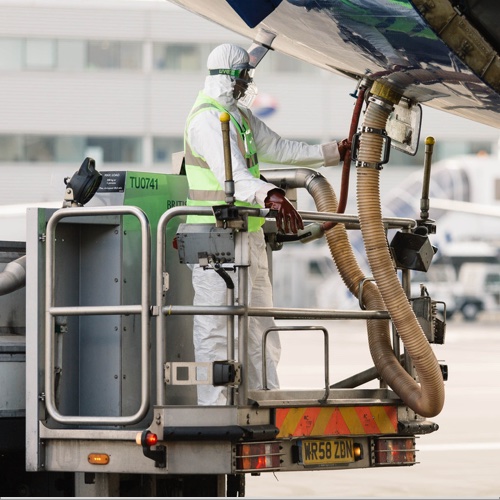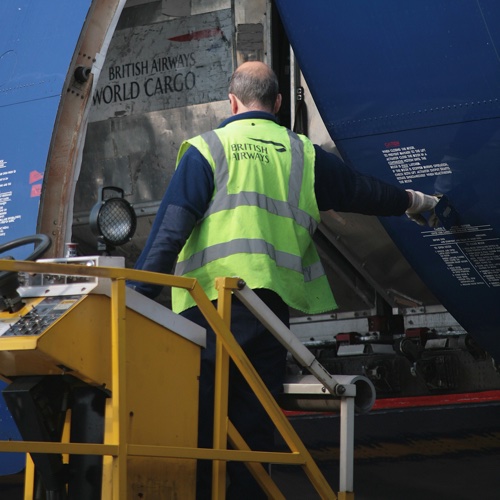 1. Complete Your Online Application
You'll be invited to complete an online application, which will comprise of an online assessment, an ability and online test.
If you pass the initial screening, you will be invited to self-book onto an Assessment Centre through the online portal.
2. Assessment Centre
The assessment centre will involve two exercises; reading and following instructions, two scenario discussions and a face to face interview with two British Airways colleagues, and "Right to Work Checks.
3. Driving Test
If successful at the assessment centre you will be asked to complete and pass a driving test in a British Airways vehicle.
4. Provisional Offer
If successful, you'll receive a provisional offer and start date. You will receive your offer via the application portal, which will give you access to a "Welcome" site, this will provide you with useful information before joining us.
5. Pre-Employment Checks, Medical, Security Interview and Uniform fitting
We will initiate pre-employment and security checks, including a DVLA check, CRC and full five-year pre-employment airside checks. At the same time, you'll need to self-book onto a medical, a uniform fitting and security interview appointment.
6. Pre-Course Learning
You will need to complete your pre-course learning prior to your start date. This includes GSAT (General Security Awareness Training) and Ground Operations will also to complete BSAT (Basic Security Awareness Training).
7. Confirmed Offer
You'll receive your offer and a confirmed start date through the application portal site. We are committed to hiring the very best talent from across the industry and we cannot wait for you to join us at this incredibly exciting time.
Latest
Ground Operations & Cargo

jobs See all
Pre-Employment Checks
As a company our number one priority is to maintain the safety and security of our people and our customers. Pre-employment checks on all new joiners are essential. We have specific regulatory requirements that apply to these checks, as we are an aviation business.
These checks may seem quite complex and time consuming. But don't worry, we're here to guide and support you through the entire process. For airside roles we need to do a full five year pre-employment check, this includes education, ALL jobs, gaps and holidays of more than 28 days, along with documentary evidence. It is important that you provide us with accurate, and in-depth information. Discrepancies cause delay and may affect your start date.
You will also need to apply for a Criminal Records Check (CRC) also known as a Disclosure Baring Service Certificate (DBSC) and an overseas CRC if you have lived abroad in the last five years. If you already have an overseas criminal record certificate that is over 10 weeks old, it is valid if you have not returned to the country of issue to reside.
Typically, the CRC or DBSC will take two weeks to be issued, the overseas CRC will vary from country to country. The Pre-employment checks for airside will typically take around 16 weeks, the time will vary depending on the number of jobs, periods of education and gaps we have to check, and validate.
We will work with you, and our 3rd Party suppliers to make sure the process is as seamless as possible. Your help is vital, and much appreciated.