"British Airways is not just a world-class organisation; it is also an open minded, diverse, and very dynamic company which had attracted me to apply to get involved as an intern. Coming from a non-aviation background, this intern program allowed me to better understand the industry and it's processes and complexities.
During my internship, I was placed in the engineering business team. The project I worked on involved creating a business case to analyse whether we should implement a modification on the fuselage of the A320 family. To successfully deliver this project, I used detailed information on tooling, manpower, hangar availability, and costs for each of those, as well as a close study of each of the aircraft involved in this modification.
The highlight of my internship was when I was able to visit our engineering hangar in Glasgow, giving me the chance to see the facilities and meet the team. This was a memorable experience from a personal and professional perspective.
British Airways did an amazing job at making sure all interns were placed in roles we were passionate about and motivated to work in, as well as ensured we could further explore other departments, leading our own way to meet new people, teams, and roles."
Ines, 2022 Intern and Civil Engineering Student at Warwick University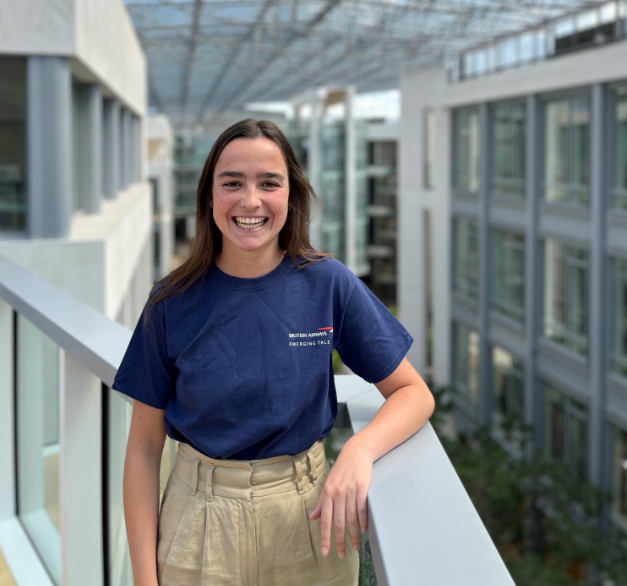 Intern Ines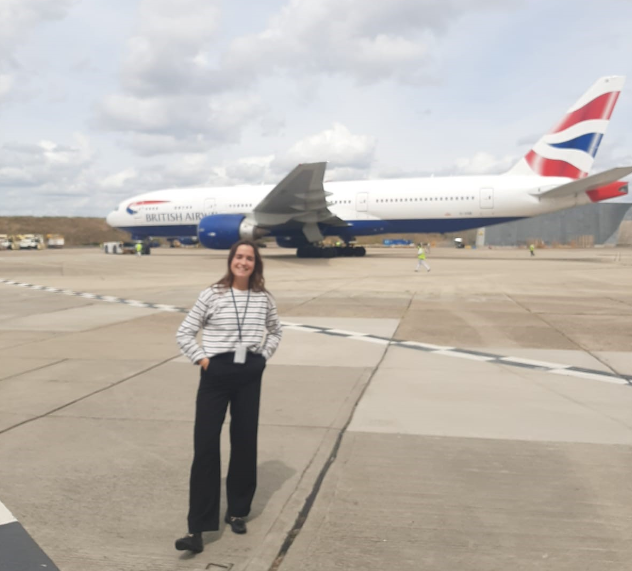 Ines exploring the engineering hangars as part of her 10-week summer internship