"I have always loved the whole process of flying and travelling since I was a kid. The excitement of the adventure that awaits you whilst going through the airport and having a great experience getting to your destination is the perfect way to kick-start your journey. So, working for an airline with the brand and size of British Airways felt like the best way to understand how to give that experience to thousands of passengers every day.
During my internship, I worked in the Sustainability team. Sustainability covers People, Planet and Responsible Business. One of the main projects I worked on was the sustainability benchmarking task which required me to compare the Environmental, Diversity & Inclusion, Wellbeing and Community strategies of airlines and other organisations to British Airways, and make recommendations of any policies that British Airways could adapt to help improve their strategy.
I also got involved with updating a noise pollution database for new certificated planes and creating sustainability training resources for other departments.
Across my placement I had some interesting trips such as visiting the Crew Report Centre to complete a day of health checks for cabin crew and pilots - taking their blood pressure, height and weight, supporting them to maintain a healthy lifestyle. It also gave me the opportunity to visit a FareShare Foodbank with the Community team to assist volunteers in creating food packages for those in need.
I was most proud of winning the Air League Innovators Global Challenge. The opportunity to present our idea of converting sewage sludge to sustainable aviation fuel to a large crowd at Farnborough Airshow was truly incredible. It was a great way to improve teamwork skills by working with the other interns to produce the presentation and a great way to improve confidence by having to present to so many people.
The internship was a truly amazing way to see how the many different cogs inside of British Airways all work together to form what the company is today."
Berge, 2022 Intern and Chemical Engineering Student at Bath University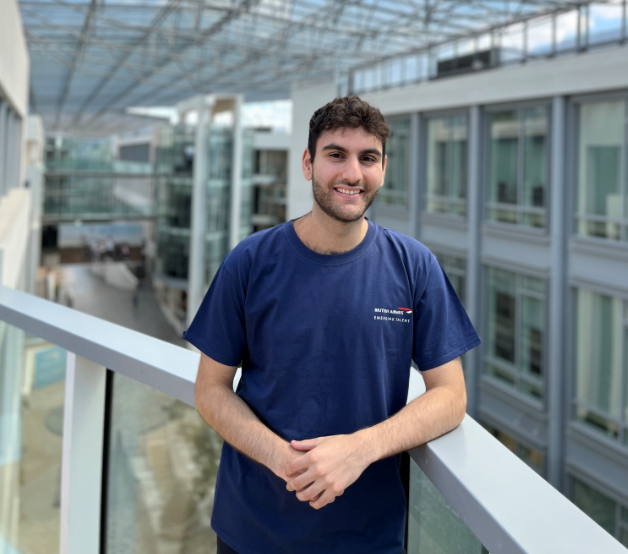 Intern Berge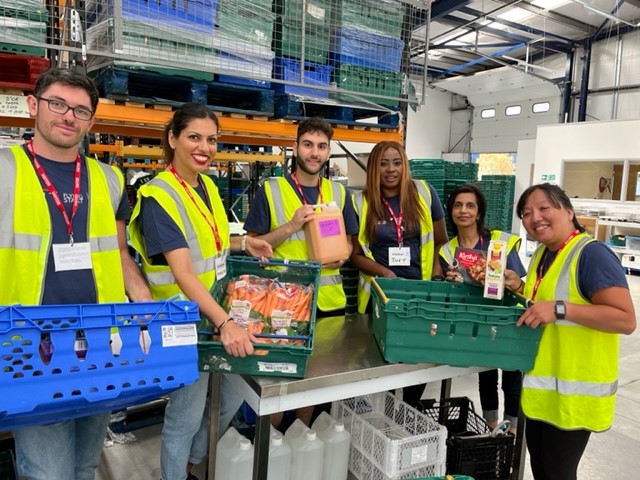 Berge with British Airways colleagues volunteering at FareShare Food Project as part of his placement within the Sustainability team