It matters to us that our colleagues reflect the many different communities around the world that we serve. That's why we encourage our people to celebrate and be proud of diversity and we strive to grow an inclusive environment in which everyone can thrive, whatever their personal characteristics or background.
Our diverse culture
Being open and welcoming is the way we're made. Our aim is to build a truly inclusive environment where colleagues can be themselves. And we're already well on our way to achieving that aim, with collaborative ways of working that allow us to meet the needs of customers and colleagues around the world.
Bringing people together
From gender and ethnicity to our commitment to support our colleagues across generations, we value diversity in every sense. We appreciate and understand that diverse perspectives, experiences and backgrounds enable our business to flourish, be more dynamic and continue to grow.
It's a journey, and we have made great strides – but it doesn't stop here. The real change starts with our commitments to each other. We're very proud of our network 'Be ME' (Being of a Minority Ethnicity) - initiated by our very own colleagues - and dedicated to creating a community that is supportive of ethnic minorities, empowering them to thrive and collaborate through events, training and local community links.
Our partners
As the nation's flag carrier, we are pleased to work with so many external organisations that can help us realise our ambitions.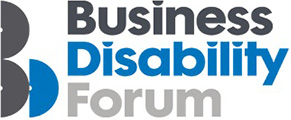 Disability Forum
Our ambition is to be one of the most inclusive places to work for those with disabilities. Our membership of the Business Disability Forum, helps us to increase our opportunities for people with disabilities whether they be physical, mental or 'hidden'. Click here to find out more.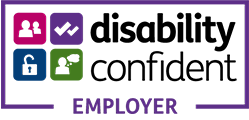 Disability Confident
With our Disability Confidence Level 2 Accreditation, we're demonstrating our commitment to making the most of the talents of disabled people in our workforce, and you can rely on us to give you better, more equal opportunities. Click here to find out more.

Stonewall
Alongside Flying Proud, our involvement with Stonewall helps us to continue looking for new and innovative ways to celebrate diversity and support individuals in our LGBT+ community to be themselves at work and achieve their full potential. Click here to find out more.
What we're doing now
Recently, we promoted inclusivity across our business through the launch of our Proud to "BE" campaign. This campaign was initiated by our very own colleagues through our employee network – Flying Proud – and asks colleagues to share what it is they are proud to be. We're also championing gender equality through our Women in Flight campaign, which empowers women to take to the skies. And over in the gorgeous Colorado mountains, we took to the slopes for the annual Aspen Gay Ski Week 2019.
Darren and Daniel talk about their experiences working at British Airways, and how they are proud to work for a company who celebrates who they are.